What is the ESNcard?
The ESNcard is the membership card of ESN which means that you can access to all the services offered by the ESN and our partners. Additionally you will save a lot of money on our events, because almost all events have special discounts for ESNcard holders (trips, parties, and other activities).

With the ESNcard, you will enjoy thousands of discounts (housing, sport, food, bars, etc.) all over Europe. Moreover, you will have the opportunity to participate in thousands of events (trips, cultural events, sports activities and parties) all year long. The aim of the ESNcard is to support and give opportunities to international students during and after their exchange.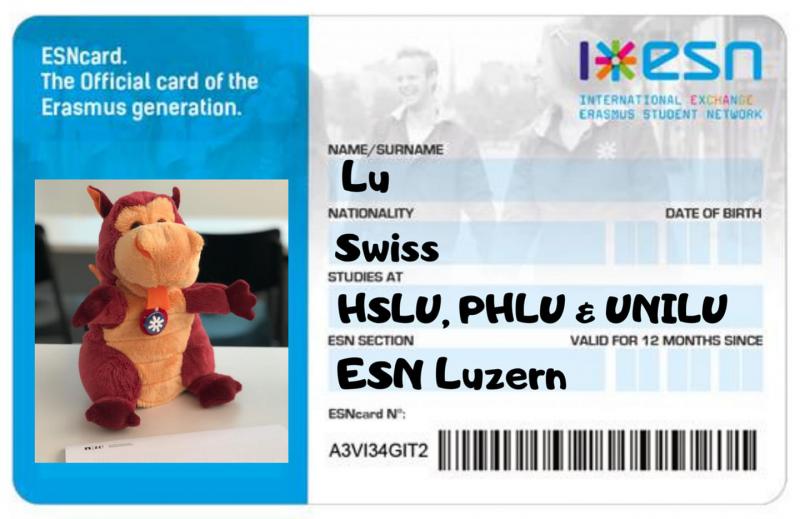 Who can buy the ESNcard?
Ersamus+ students
Ersamus+ trainees
Ersamus+ international incoming students
International incoming students or trainees on a mobility programme, outside of Erasmus+
International undergraduate or postgraduate full degree stundents
EVS volunteers
Volunteers

ESNers: either active on Local, National or International level. They are all members of a section
Alumni: contact your ESN section and see if you are entitled to receive an ESNcard (this depends on the statutes of each section)

Buddies: if there is an ESN section in your city, and you are part of a buddy programme, contact the local ESN section and see if you are entitled to receive an ESNcard (this depends on the statutes of each ESN section). If you are not entitled, you can always become an ESNer
If you are an ESNer, an Alumnus, or a Buddy and you are not in mobility, you can obtain your ESNcard from the local ESN section as long as you are volunteering for the organisation.
What do I need to get an ESNcard?
A printed colour passport photo
Where can I get an ESNcard?
You can buy the ESNcard at many of our events, mostly at the beginning of a new semester. Please check in with us throughout the semester before an event.
Registration
How do I register and activate my ESNcard?
ESNcard.org/register and activate your card by adding its number to the form. If you have had another ESNcard before, you can simply add the new ESNcard number to your user account.

Why is my ESNcard number invalid?
If you have received this notification, it is very possible that you are using ine of the old ESNcards that are noch longer valid. Please contact your local section and ask for replacing it with a new one. If your ESNcard is one of the new ones and you still have a problem registering it, please contact your ESN section directly. The problem might have been caused by an internal issue within the section.
General enquiries
How long is my ESNcard valid for?
The card is valid for 12 months from the date of acquisition.

I lost my ESNcard, what can I do?
You need to contact the ESN section which you are a member of, to see how you can get a new one. Once you have a new ESNcard, please fill in this form.

I brought my ESNcard during my exchange, is it valid in my home country?
The ESNcard is valid for 12 months from the date set in the front side. As long as your ESNcard has not expired, you can use it for all ESNcard discounts in Europe.
Further information about the ESNcard: https://esncard.org/faq