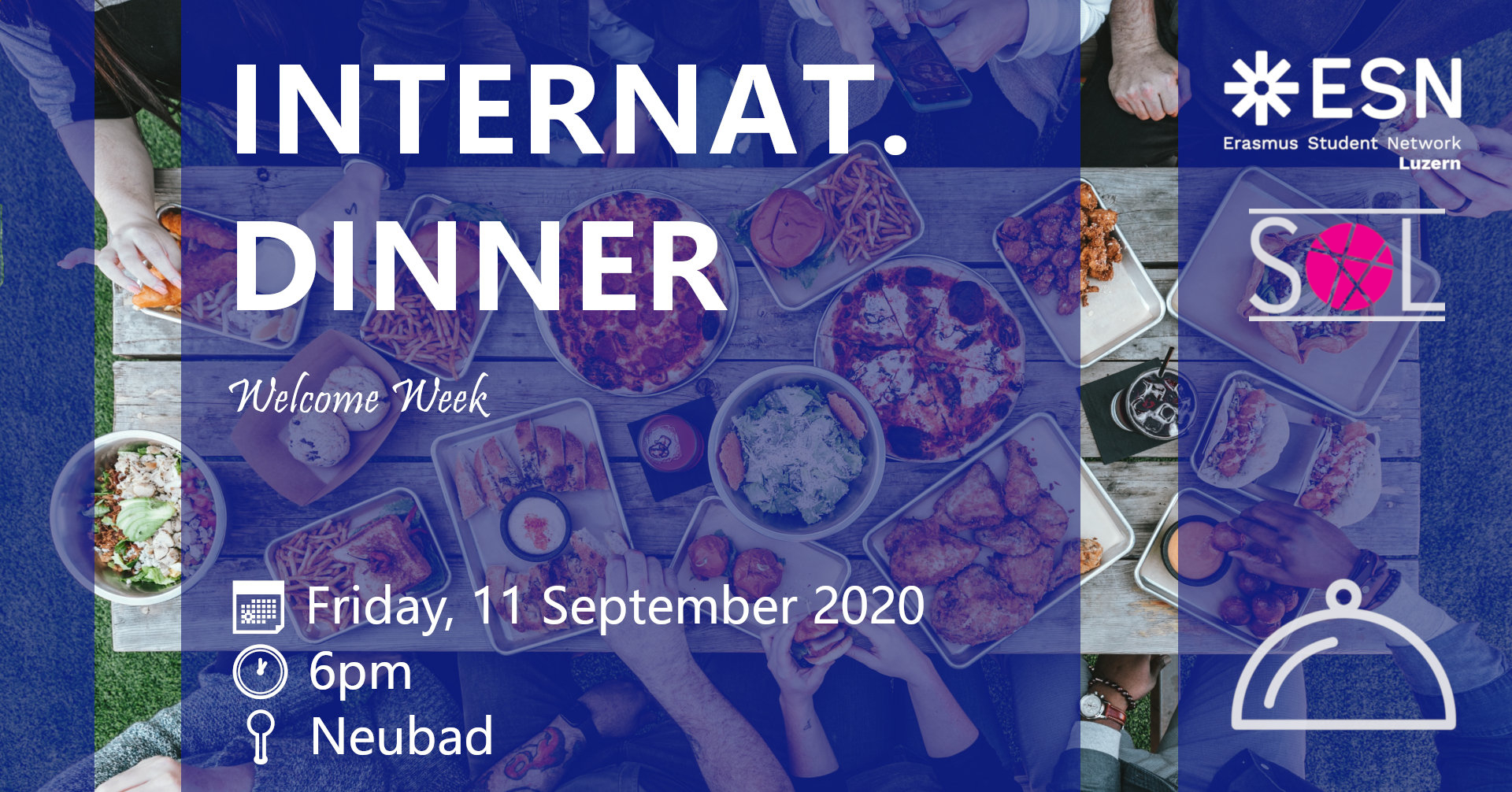 Date:
11/09/2020 - 18:00

to

12/09/2020 - 22:45
Place:
Neubad - Bireggstrasse 36, 6003 Luzern
Meeting Point:
Neubad - Bireggstrasse 36, 6003 Luzern
Curious about other kind of food around the globe? It's finally time to take our your apron and whip something together. Everyone is encouraged to bring food and/or drinks from their respective home country. No matter if it's sweet, savory, big, small, solid or liquid, anything goes! At the end of this delicious potluck buffet, everyone gets to vote for their favorite food/country. The lucky winner(s) will get a small price ;).
* Please bring everything prepared and cooked as there is no way to do it there! *
* Registration is mandatory! (See registration link above) *
date: Friday, 11 September 2020
time: Starts 6pm
place: Neubad (Bireggstrasse 36, 6003 Luzern)
If you feel sick or show symptoms please don't participate at the event. Furthermore, be aware that the social distancing rules may not be fulfilled at all time of the event. With the registration you agree to that.