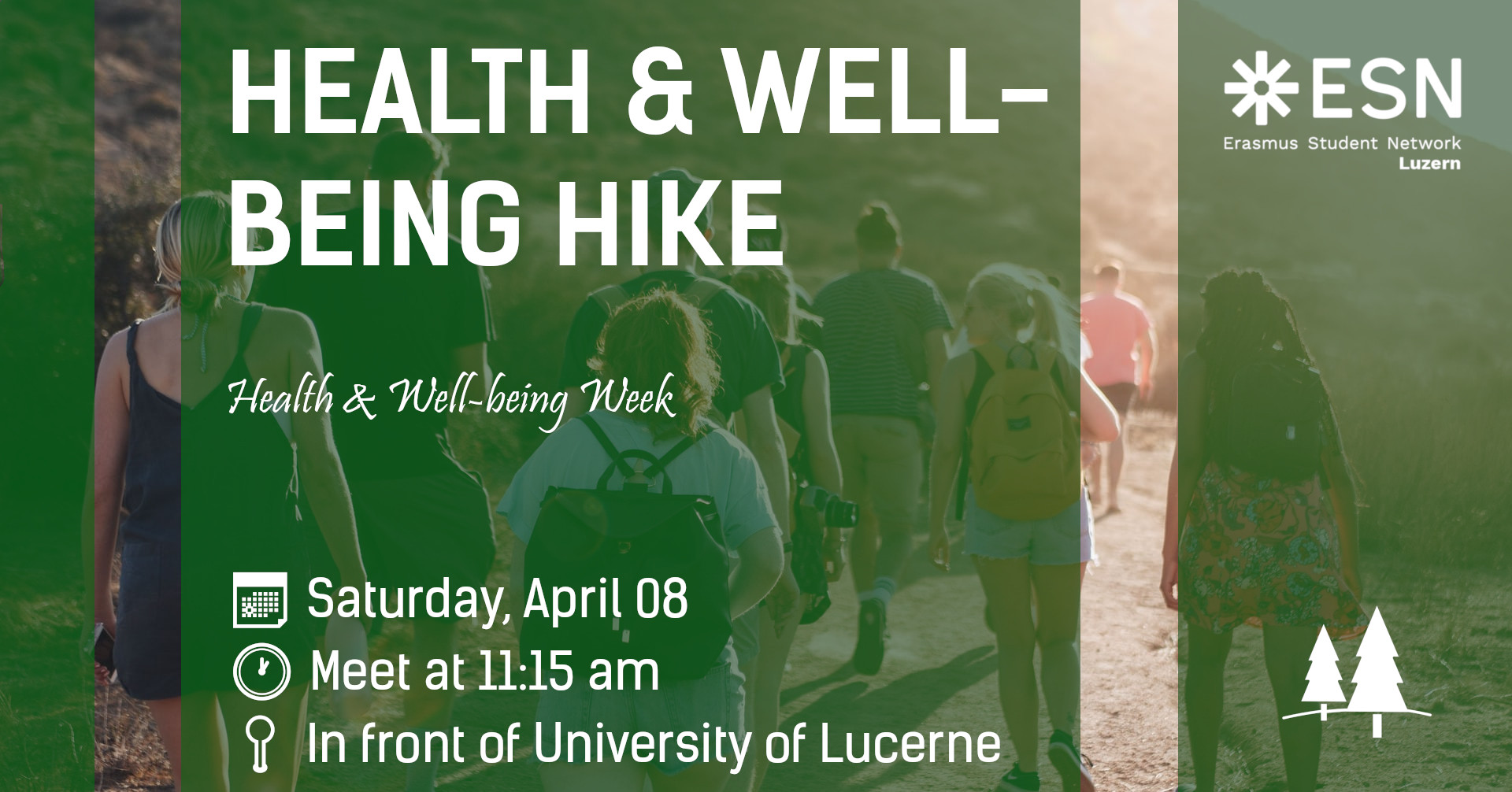 Place:
Seelisberg to Beckenried; Passing by Riesletenschlucht
Meeting Point:
In front of University of Lucerne
Grab your bags and hiking shoes, because it's time for another hike! This time we'll take the train to Seelisberg and hike all the way to Beckenried. On the way we'll also pass by the Riesletenschlucht. So make sure to grab your camera as well
;)
* Registration is mandatory! (See registration link down below) *
Date:
Saturday, 08 May 2021
Time:
Meet at 11:15am
Meeting point:
In front of University of Lucerne
Participation limit:
26
Price:
Individual train ticket price
If you feel sick or show symptoms please don't participate at the event. Furthermore, be aware that the social distancing rules may not be fulfilled at all time of the event. With the registration you agree to that.
Registration link:
https://forms.gle/jxm6BXFE5r63DtpHA