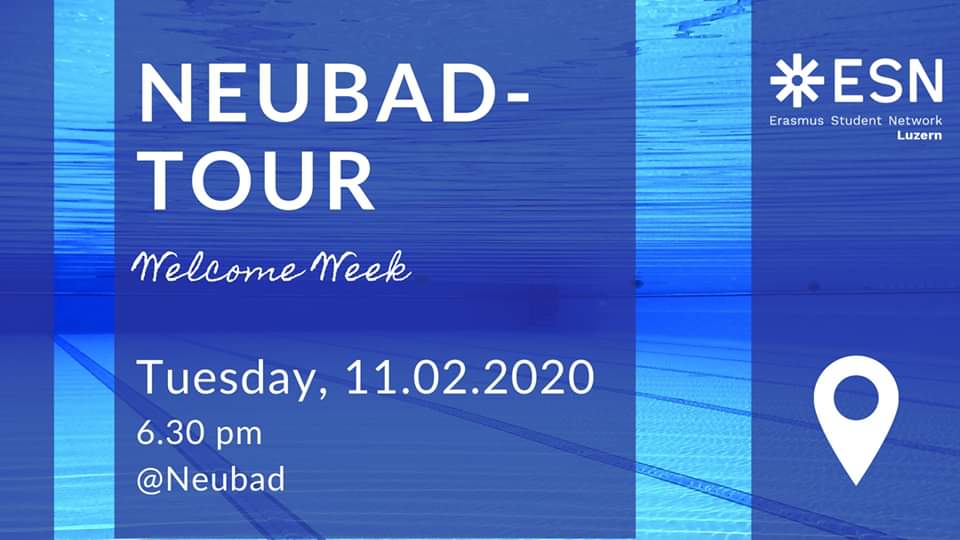 Date:
11/02/2020 - 01:00

to

12/02/2020 - 00:45
Place:
Neubad, Bireggstrasse 36, 6003 Luzern
Registration is now open!
Come take a tour of Neubad, a unique cultural center in Luzern. Neubad is an old public swimming pool that was repurposed into a cafe, venue, movie theatre, dance club and so much more.
Come have a look for yourself and experience everything Neubad has to offer. Sadly, many students don't get to visit Neubad because they never hear about it until it's too late. This is why we suggest you come check it out at the beginning of the semester!
There will be a small apéro after the tour!