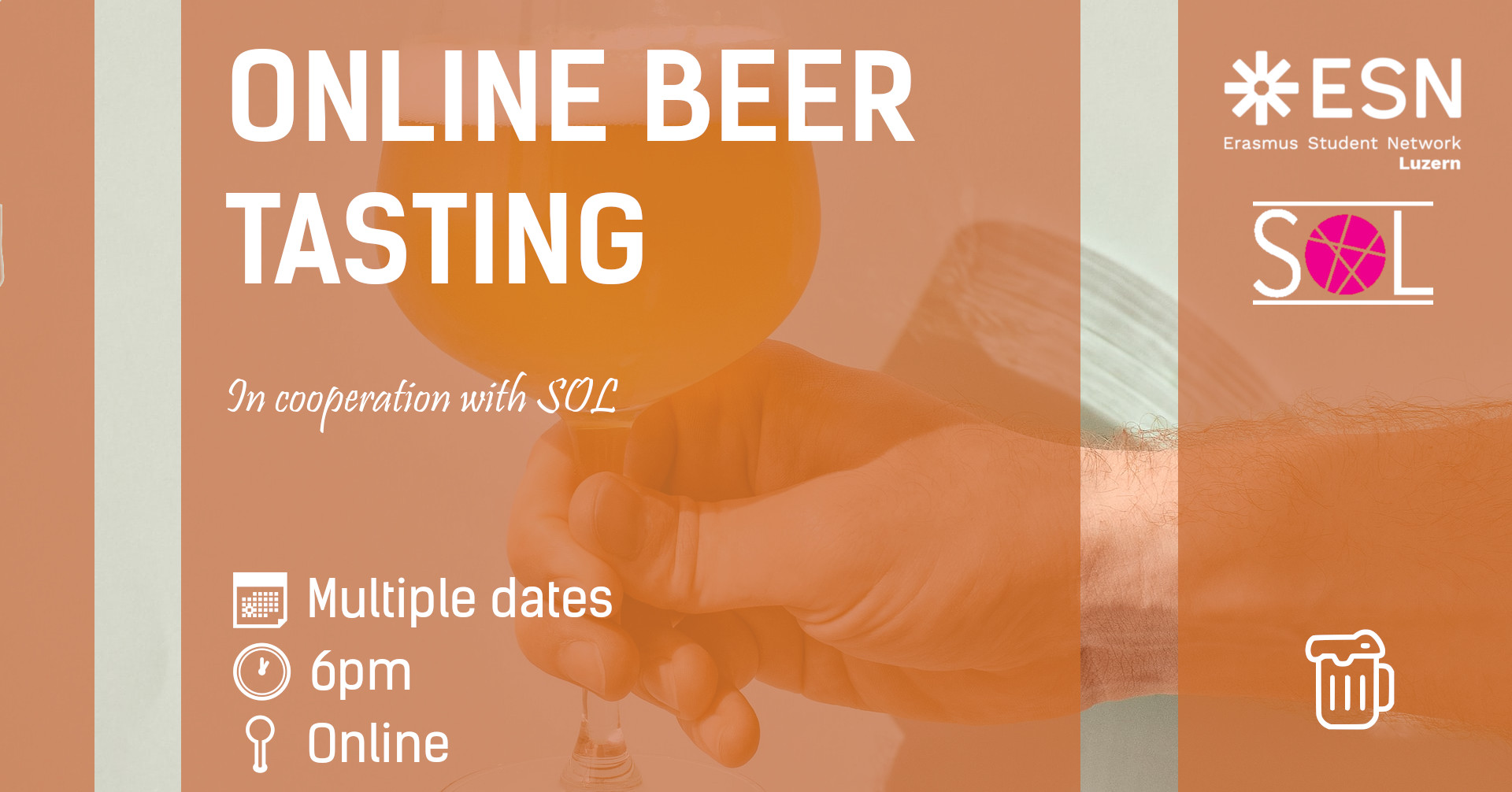 Date:
19/05/2021 - 18:00

to

21/05/2021 - 21:00
Price:
CHF 6, +CHF 8 if delivery is wanted
**Important: On May 19 the event will be held in German. For the event in English, please see the dates below.**
Do you want to learn more about the local beer brewing culture in Lucerne? Well, the beer tasting event is the event for you: We will taste four different kinds of beer from Luzerner Brauerei. It's not about drinking though. We will meet up on Zoom, which will be led by an experienced brewmaster. All kind of information about beer and its brewing process will be taught, in case you want to make your own beer ;). There's no participation limit this time, but don't wait too long, because the registration will close permanently on May 12.
There is a participation fee of CHF 6.- with an additional CHF 8 if delivery is desired. You can save those delivery fees by picking up the beer at Luzerner Brauerei directly. Payment details and further information will follow via e-mail after the registration period.
Date 1:
Wednesday, May 19 (In German)
Date 2:
Thursday, May 20
Date 3:
Friday, May 21 (In German)
Time:
On event days: 6:00pm
Location:
Online
Price:
CHF 6, +CHF 8 if delivery is wanted
Registration deadline:
May 12
Important:
Registration is binding; Payment is mandatory, even on cancellation after registration deadline