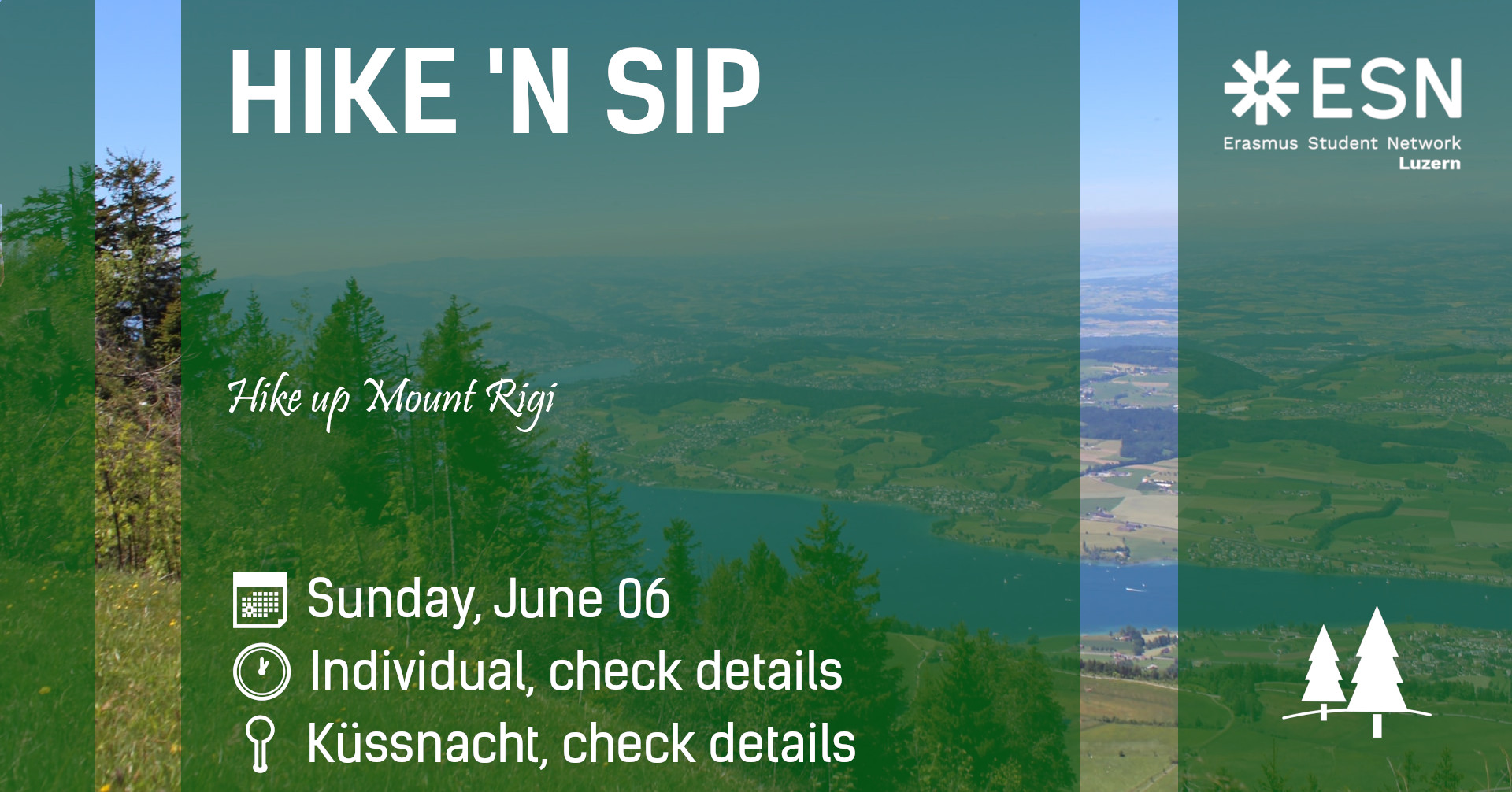 Meeting Point:
Küssnacht, exact meeting point will be communicated to groups directly
* Registration is mandatory! (See registration link down below) *
Date:
Sunday, 13 June 2021
Time

:
Will be communicated to groups directly
Meeting point

:
 Küssnacht, exact location will be communicated to groups directly
Price:
 Individual train ticket price
Difficulty

:
Intermediate
ESN is arranging a hike to Rigi, from Kussnacht on Sunday 06.06. Do not miss this!! As the view on top of Rigi is absolutely amazing and a MUST-SEE. We will put you in groups of 8 and together you will receive refreshments from ESN at the very start for the way up. There will be some posts/stops on the way up where there will be different activities, from running to a quiz. During these stops there is a possibility to capture some points, and in the end the best team wins a little prize. The whole hike takes around 4 hours. We will send out each group within a 10 minute distance and the first group will start at 11:00. Meeting Point is the bus station "Küssnacht am Rigi, Seilbahn". Final groups will be communicated in a whatsapp group.
At the top you will have the chance to either take the cable car from Rigi Kaltbad (Luftseilbahn) down to Weggis, or take the train from Rigi Kaltbad to Vitznau (this option takes longer than the cable car option). You can also hike down, but be aware of your own condition when you are evaluating these options since the way down is again quite far. In Vitznau and in Weggis you can take the boat back to Lucerne.
Additional note about the price
***********************************
ESN will cover all the refreshments / alcohol, so you don't need to buy those, but do bring water! You will need to cover your travel costs which are 4,30 CHF for train and bus to Kussnacht Am Rigi, Seilbahn. If you take the train or the cable car down to Weggis or Vitznau, you need to pay that yourself too (around 16 CHF). The boat back from Weggis will be 10,50 CHF to get back to Lucerne. Those prices are only true for Halffare-People.
If you feel sick or show symptoms please don't participate at the event. Furthermore, be aware that the social distancing rules may not be fulfilled at all time of the event. With the registration you agree to that.
Registration link:
https://forms.gle/jpKHPTSq6TSs86kZ8