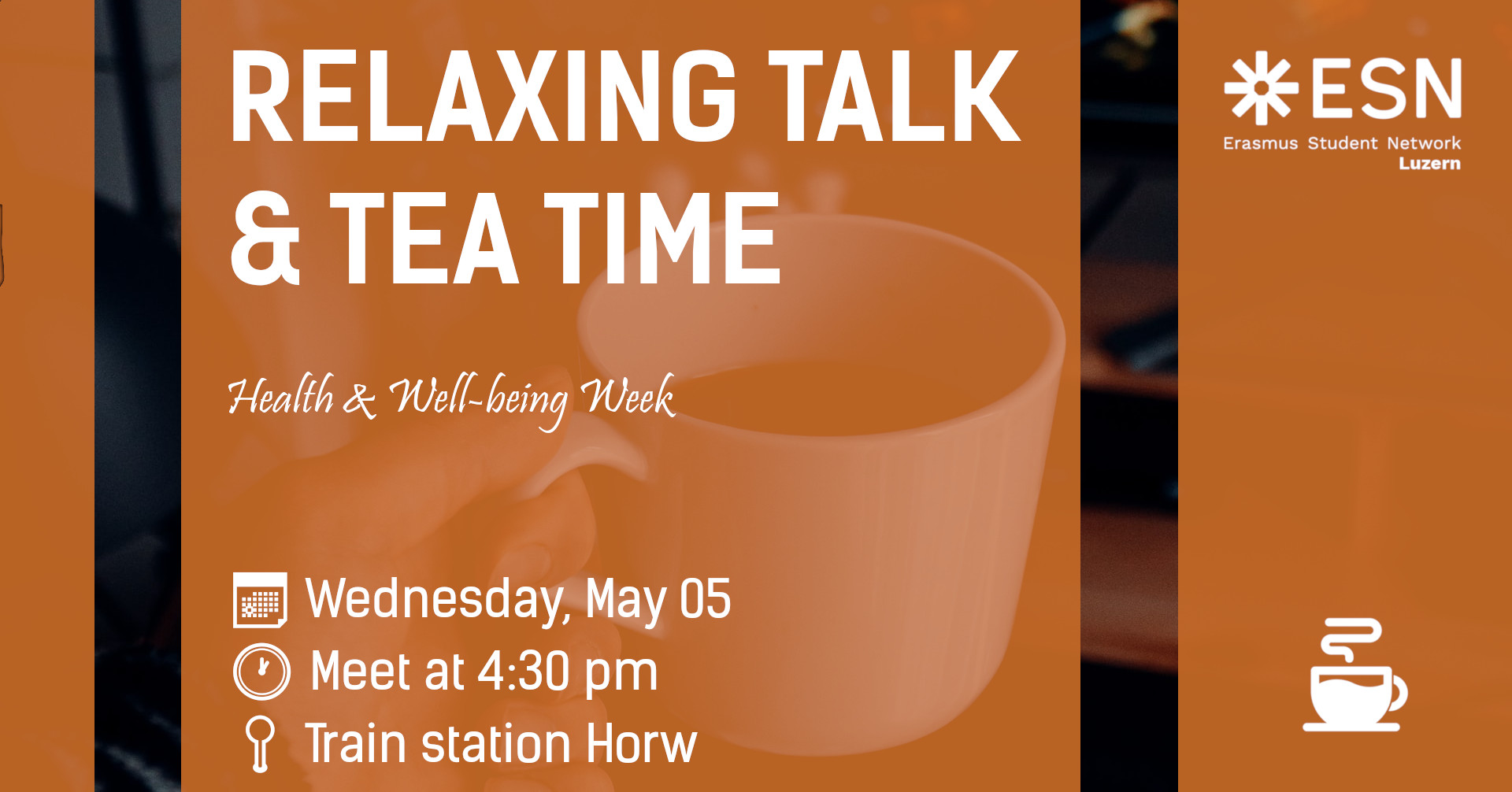 Nowadays, the pace of work and study is becoming more and more intense and it is becoming more and more difficult to take a moment for yourself, to find peace and relaxation and to recharge your batteries.
Well, that time has come!
A cup of hot tea, relaxing music and something sweet to put under your teeth are just what you need to start a good chat.
We're looking forward seeing you there.
The topics covered will be:
- How to take care of yourself and find time for yourself
- Motivation and relaxation techniques for studying
- Social and non-social problems due to the pandemic
- Whatever suits you best
* Registration is mandatory! (See registration link down below) *
Date:
Wednesday, 05 May 2021
Time:
Meet at exactly 4:30pm
Meeting point:
Train station Horw
Participation limit:
7
If you feel sick or show symptoms please don't participate at the event. Furthermore, be aware that the social distancing rules may not be fulfilled at all time of the event. With the registration you agree to that.