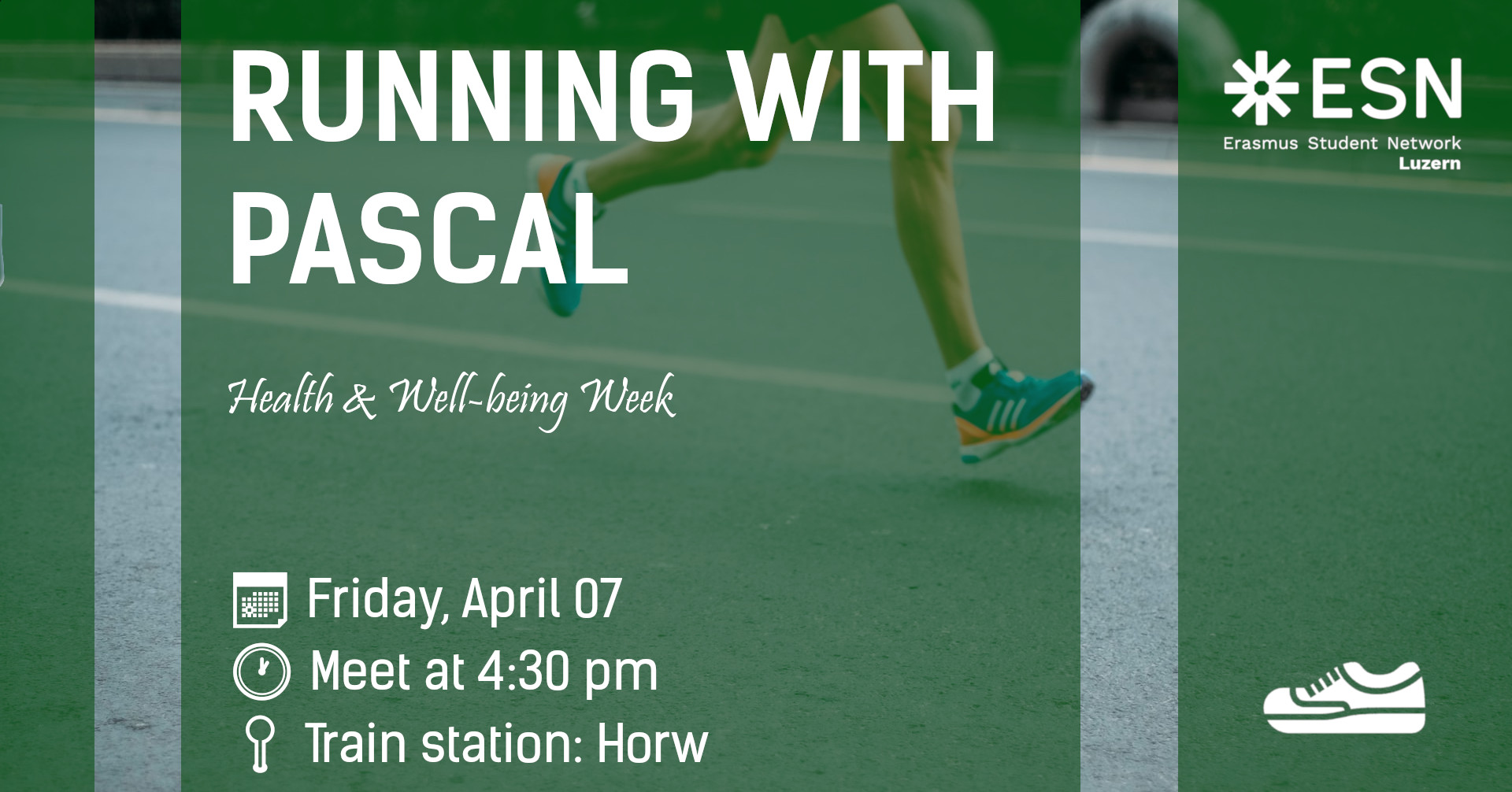 Endurance running of about 10 km - speed of about 07:00 min/km - estimated duration 1h 15 min
* Registration is mandatory! (See registration link down below) *
Date:
Monday, 03 May 2021
Time:
Meet at exactly 4:30pm
Meeting point:
Train station Horw
Participation limit:
10
If you feel sick or show symptoms please don't participate at the event. Furthermore, be aware that the social distancing rules may not be fulfilled at all time of the event. With the registration you agree to that.