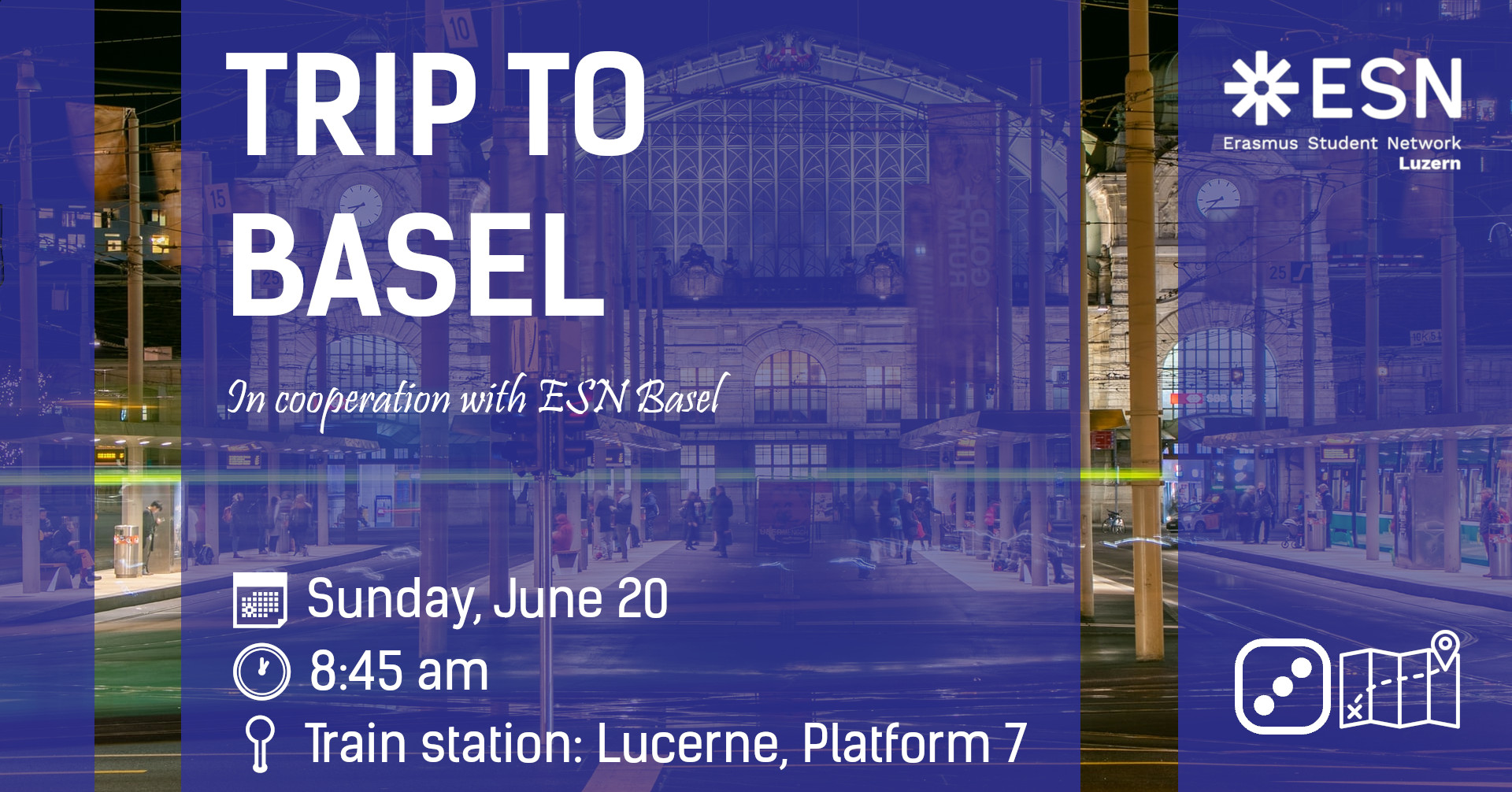 Date:
20/06/2021 -

08:45

to

16:00
Meeting Point:
Train station: Lucerne, Platform 7
* Registration is mandatory! (See registration link down below) *

Date:
Sunday, 20 June 2021
Time:
8:45am
Meeting point:
Lucerne Trainstation, Platform 7
Price:
Individual train ticket price
We will all take the train at 8.54am so we arrive in Basel at 10am. The meeting point is at the platform 7 where the train leaves for Basel. Everyone buys the train ticket for themselves, also so you can choose yourself when you want to go back to Lucerne.
There we will do Crazy 88 (a challenge competition) in which you will get points depending on the difficulty of the challenge. The official ending is at 4pm and there will be a hangout afterwards with swimming & bbq by the river in Basel! 2 beer per person and some small snacks will be provided by ESN Basel, other than that drinks and food for the bbq have to be provided by every person themselves.
*******************
Important note:
*******************
Make sure to buy drinks or whatever you need beforehand because it's sunday, so not many shops will be open in Basel. We will make sure that you will have the chance to go to an open shop around 4pm before the bbq though.
If you feel sick or show symptoms please don't participate at the event. Furthermore, be aware that the social distancing rules may not be fulfilled at all time of the event. With the registration you agree to that.