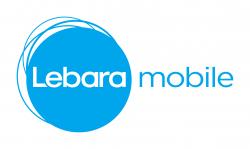 There are many options for a mobile phone plan in Switzerland. But ESN Luzern has a great option for you: the Lebara SIM card. For other potential providers please check out our survival guide page phone numbers.

Lebara is a partner of ESN Switzerland and has a special offer for international students:
You can get one SIM card with a balance of 10 CHF. ESN Luzern will be selling such SIM cards on the "welcome days" at the respective universities as well as during the Welcome Week and throughout the semester. However, if you buy an ESNcard, you can get the Lebara card free of charge!
ESN Luzern is responsible for the activation of your Lebara SIM card. Please be sure to have your ID, passport or resident permit ready for the activation process.
For any activation issues you may contact partnership@esn.ch
Check out at all options on lebara.ch. If you are interested in the Lebara Data or in the Lebara Swiss/World plan, you will get a 50% discount on the 1st month of payment!
By acquiring a Lebara card you are also financially supporting ESN Luzern!
For more information check out the official website https://lebara.ch
<script src="https://embed.eventfrog.ch/api/scripts/embed/buybutton.js"></script><iframe src="https://embed.eventfrog.ch/de/embed/button-buy.html?eventId=693783016429..." frameborder="0" scrolling="no" width="260" height="47"></iframe>