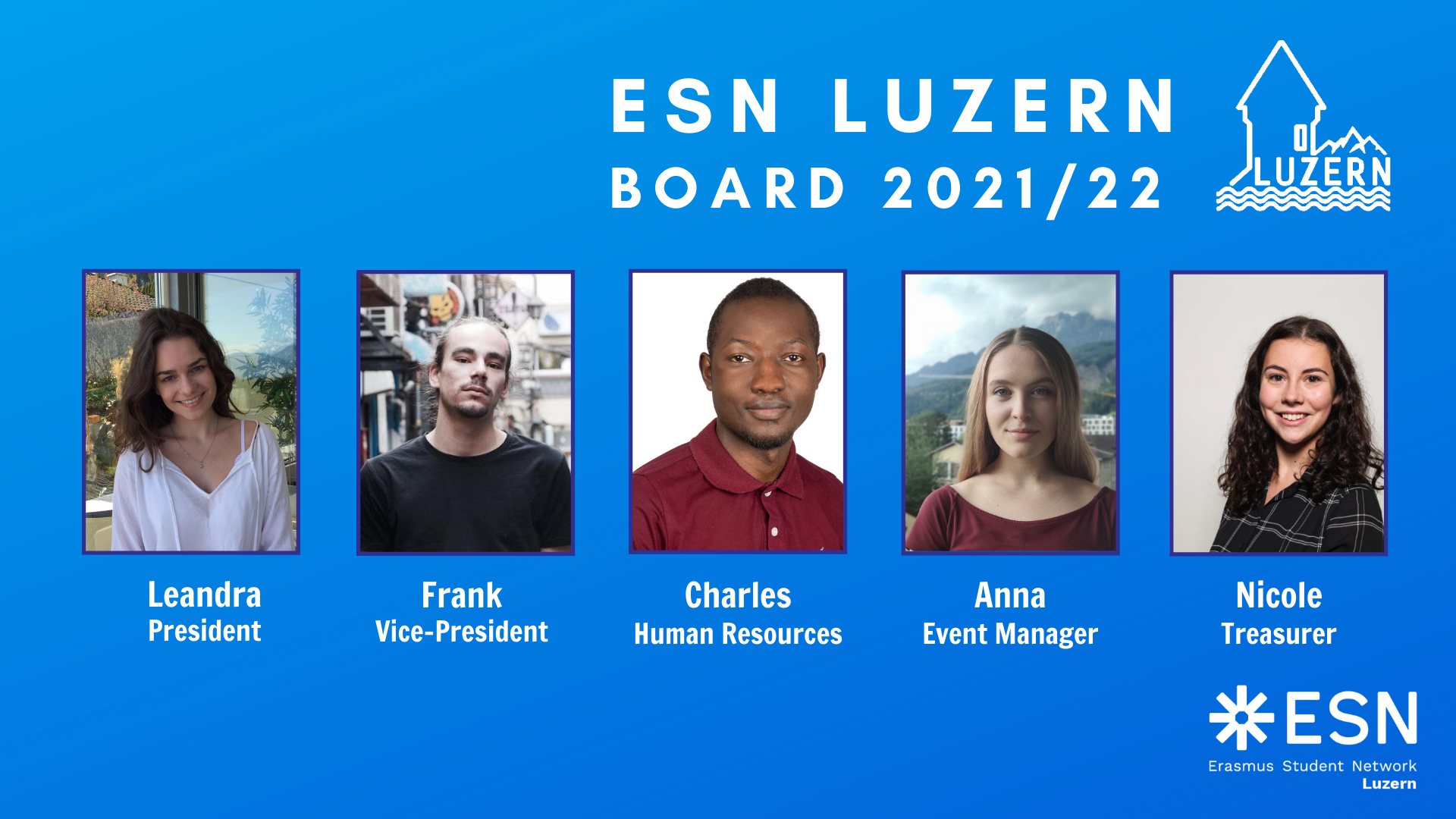 Sadly, it's time to say goodbye to a few board members as their duty ended on July 6. No matter where life will take you, we, ESN Luzern, wish you all the best! This may not our final goodbye though, as we will meet again, whether it be on the streets or at one of our events. Yet still, we want to thank the following members for their time and effort:
Laura Franke, President
Leandra, Vice-President
Eszter, HR
Nicole, Treasurer & Event Manager
Viet, Communication Manager
With the former board leaving, it's also time to welcome our new board. With joy we can also announce that a few familiar faces will continue their duties on the board for this coming year as well!
Leandra, President
Frank, Vice-President
Charles, HR
Anna, Event Manager
Nicole, Treasurer
We all wish them best of luck and see you soon!