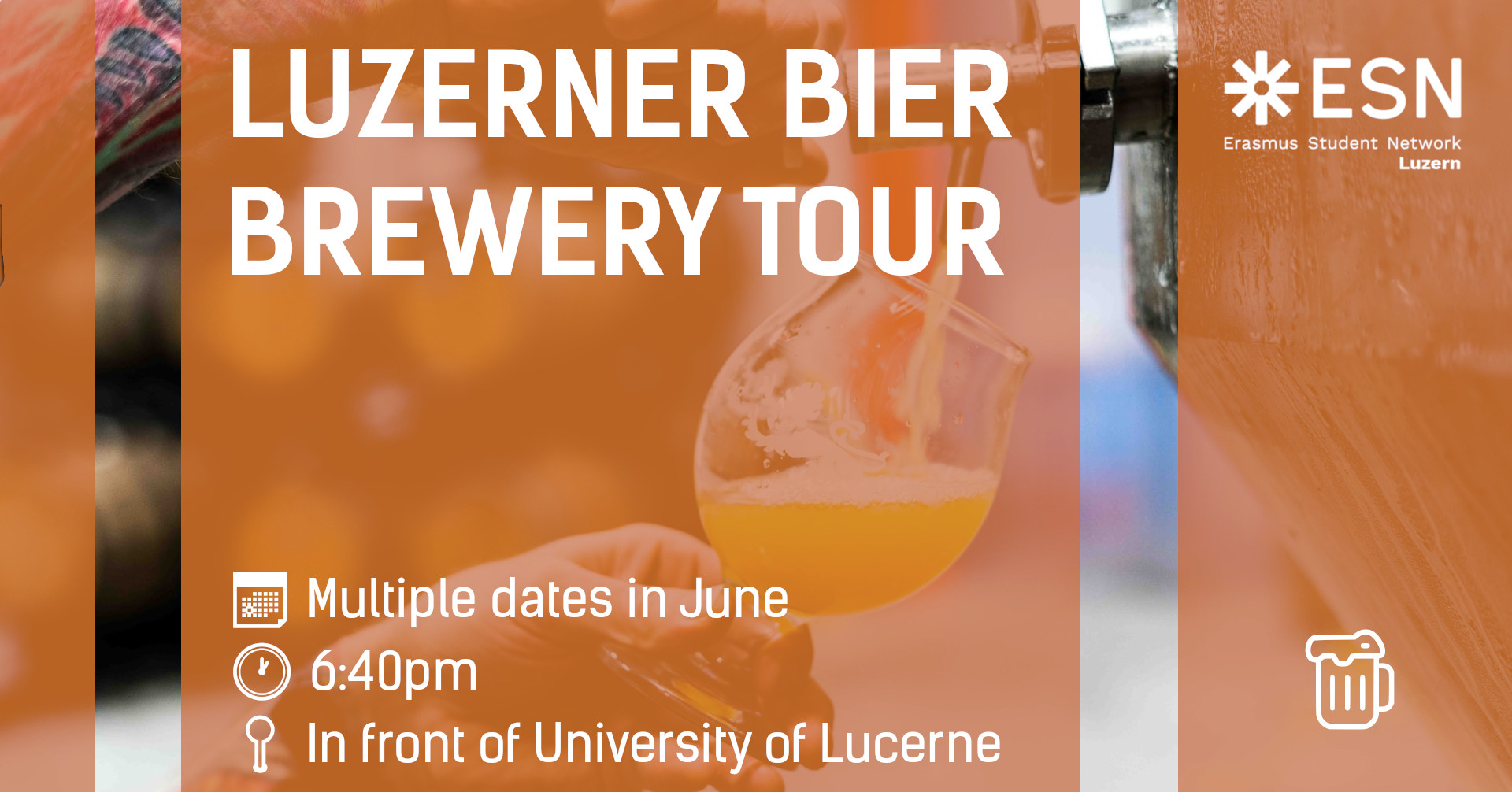 Meeting Point:
In front of University of Lucerne
** Multiple dates available, see below **
==================================
* Registration is mandatory! (See registration link down below) *
Date 1: Thursday, 17 June 2021
Date 2: Friday, 18 June 2021
Date 3: Thursday, 24 June 2021
Time: 6:40pm
Meeting point: In front of University of Lucerne
Participation limit per date: 11
Price: Dependent on group sizes for each date
Additional notes about the price:
****************************
It highly depends on the size of each group attending on each date. You can expect a maximum of CHF 20.- as a base. For an extra of CHF 3.50 you'll also get veal sausages and for an extra CHF 2.- you'll get a pretzel.
Haven't got the chance to visit the Luzerner Bier brewery yet? Now is your chance! Sign up on your desired date and join us through the brewery, learning various things about the local brewery and get the chance to taste their beer as well! Don't wait too long with signing up though, the registration deadline is set to Monday, 07 June!
If you feel sick or show symptoms please don't participate at the event. Furthermore, be aware that the social distancing rules may not be fulfilled at all time of the event. With the registration you agree to that.